Product Description
Magnesium Lignosulfonate for Retarder Concrete Admixture
Magnesium Lignosulphonate is a kind of natural anionic surfactant of high molecular polymer, which is rich in sulfo group and carboxyl and has better water-solubility, surfactivity and dispersion force, processed by low pollution technology with cane sugar as raw material. Magnesium Lignosulphonate is widely used in various concrete projects, suchas the prilling of concrete admixture, intensifier, suspending agent,dispersant, bulking agent, stabilizing agent, breeze, fertilizer, feedstuff and the foundry of sand mould, etc.
Main performance:
(1) Reinforcing agent of refractory material and ceramics
Usually, magnesium Lignosulphonate can make ceramic atom hard felted to build up the intensity of ceramics in the manufacturing process of wall brick and firebrick when the temperature is under 400 degree centigrade, and also can disappear automatically if the temperature is between 400 and 500 degree centigrade. When its volume is 0.2%-0.8% of the dry adobe material, the intensity of ceramic adobe can increase more than 20%-60%. But in the manufacturing process, the speed of temperature elevation cant be too fast in order to avoid spumescence of surface.
(2) Binder of powdery and granular materials
It can be used in the press of iron breeze, powered coal, sand mould of cast iron and steel, ground tile, etc. It has highest stability and intensity and also can lubricate matrixes.
(3) Dispersant and viscosity depressant
It can be used as dispersant and viscosity depressant in artesian well to ameliorate the fluidity of transportation of crude oil and reduce energy loss. It can also be used as purificant, dispersant, antirust, anlistatig of petrochemicals.


Main Technical Indicators :
Analysis Project
Index
55-60%
Moisture ≤7%
PH value 4-6
Water insoluble matter ≤1.0%
Reduced product ≤15%

Main Purpose:
Utilizing magnesium lignosulfonate Magnesium magnesium is widely used in various industries for its cohesiveness, dispersibility, chelation and compatibility to improve its physical and chemical properties, save costs and increase efficiency.

1. Enhancer
In the production of refractory materials and ceramic products, it plays the role of water reduction, plasticization, flocculation, etc. It can also be used in the foundry industry as an auxiliary binder for sand molds, with large adhesion and good disintegration.

2. Mineral powder binder
The smelting industry mixes ore powder with it to make ore powder balls, which are dried and then put into the kiln to improve the smelting recovery rate, and can also be used as a mineral processing agent.

3. Modified products are used as concrete water reducer
The addition amount of 0.2%-0.3% can reduce the water consumption of concrete mixing by 10%-15%, reduce the water-cement ratio, save about 10% of cement, improve the workability of concrete, fluidity and permeability resistance, improve the strength and compactness of concrete It has an early strength effect, shortens the setting time, improves the compressive strength, and reduces the slump loss of the concrete.

4. Scale inhibitor and corrosion inhibitor
Used in industrial containers and pipelines, it plays the role of scale prevention and corrosion inhibition, and improves the service life of containers and pipelines.

5. Dispersant for coal water slurry
It is used in thermal power plants and other enterprises that use coal-water slurry as a dispersant to improve the dispersibility of coal, increase the heating efficiency and utilization of coal, greatly reduce the coal content in fly ash, and reduce bridges and junctions. Block to increase furnace life.

6. Others
This product can be used as a chemical agent for tertiary oil recovery, a diluent for oil field drilling mud, and for sealing wells. In addition, it can also be used for asphalt emulsifiers, feed binders, refining additives, etc. Coal production, tanning leather filler, carbon black granulation and soil, sand dune, dust control, etc.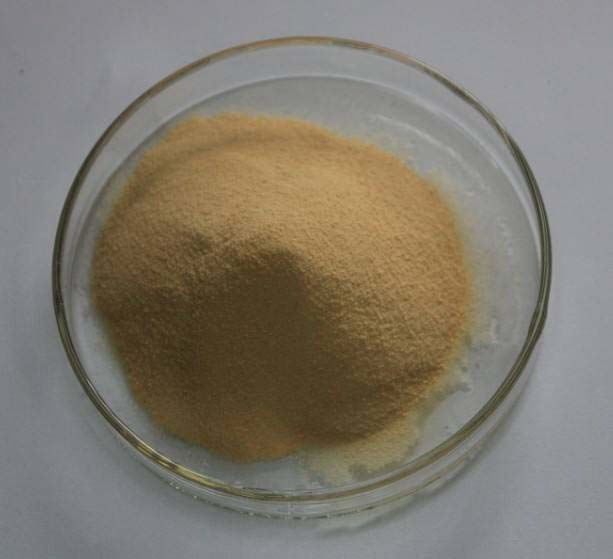 Packaging and storage
1. Package:25kg/bag
2. Storage: This product needs to be placed in a dry and ventilated place, and should be protected from sun, moisture and moisture. This product does not deteriorate for long-term storage. If there is agglomeration, it can be used as an aqueous solution or crushed, without affecting the performance and effect
3. Transportation: This product should be lightly loaded and unloaded during transportation. It is forbidden to use iron hooks for loading and unloading to prevent damage. The product is non-toxic and harmless. It is a non-flammable and explosive dangerous product. It can be transported by containers such as cars or trains or LTL.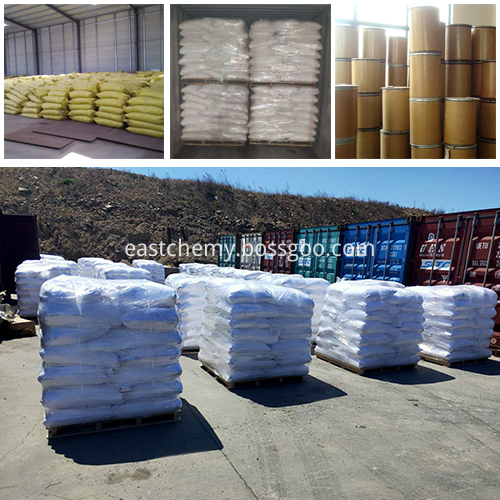 Our Company
Shenyang East Chemical Technology Co., Ltd., established in 2012, is a professional supplier of concrete admixture products. Our company relies on high-quality and rich resources in the Northeast and mainly sells the first, second, and third generation water reducers, lignin sulfonates, naphthalene-based superplasticizers, polycarboxylic acid water reducers, polyether monomers (HPEG, TPEG), and polycarboxylic acids water reducing agent (PCE) series products and other concrete admixture auxiliary materials, such as sodium gluconate, acrylic acid, citric acid, etc Our company's products are exported to all parts of the country and Southeast Asia, the Middle East, Europe and other international markets Our company has established a comprehensive sales and service network system throughout the country, and we have many branches and foreign trade transit warehouse in Shenyang, Wuxi, Shandong and so on We committed to being a sincere and trustworthy partner of our customers adhering to the company culture of "customer first, professional and efficient" . We are willing to work with friends at home and abroad to create a better future and achieve win-win cooperation.